Wins over Hockessin, Bermuda National team, and CT. ODP 92 team secured the age group. Trip was a blast. See the pics by clicking
here
.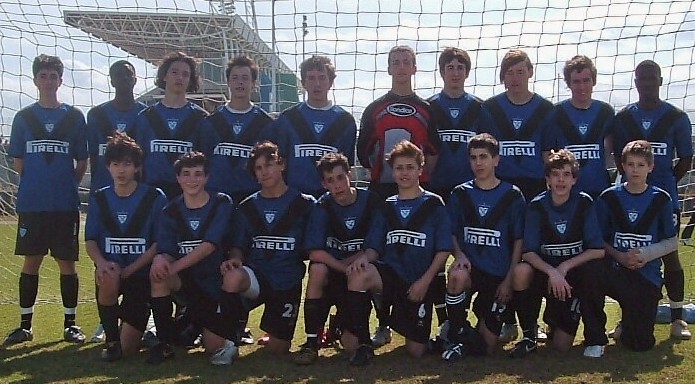 Vélez is part of the Lower Merion Soccer Club based in Ardmore, Pennsylvania. Players are from birth years 1991 and 1992. Our goal is simple: to play the beautiful game beautifully and have fun doing so. Avant-garde play is encouraged. Creativity and individual flair are nurtured and valued.

Our players come from six counties around the Philadelphia metropolitan area and our players represent nine different nationalities. Twelve of the twenty two boys on the roster have been on the team since U11. The team was initially formed in 1999 as the LMSC U8 Developmental Squad. There are four veterans from that squad still on the team.

We placed 3rd in Nationals (U17), won three EPYSA state cups, the USYSA National League (U17), the Region 1 Colonial League in 2007, the Region 1 Premier League in 2008 and the Region 1 Tournament in 2008. Along the way we also won numerous tournaments and league titles. We have five team members currently playing in the EPYSA Olympic Development Program and three on the Region 1 teams.

The character and culture of Vélez is a reflection of the values of its Coaches. It is through this vision that the team has come to see soccer as a vehicle for life and to play the game with joy and a reverence for its complexity. Vélez and soccer have given many of the young men on the team academic, social, and economic opportunities they might not otherwise have enjoyed.
The Vélez team will be playing in the inaugural Clyde Best tournament in Hamilton, Bermuda. It was less than a year ago that Vélez was playing English teams all over London.
Learn about the tournament here:
Clyde Best
Follow the action here:
Scores
PA Futsal State Championships (1/27/2007)
USTC Outdoor (2/10/2007)
Bermuda Invitational (2/15-2/19/2007)
Jefferson Cup (3/17-3/18/2007)
March Madness (3/24-3/25/2007)
Delco Players Cup (5/26-5/27/2007)
US Club Regionals (6/23-6/24/2007)

Other Games:
Colonial League (March - May) Saturdays
EPYSA State Cups (April - May) Saturdays
MAPS (June) Saturday or Sunday
Fall/Winter 2006-7:
YMS Columbus Day
MAPS / MSSL Fall Challenge
Bethesda Thanksgiving
MAPS/MSSL Winter Classic
Bermuda Invitational

Spring 2007:
TBD